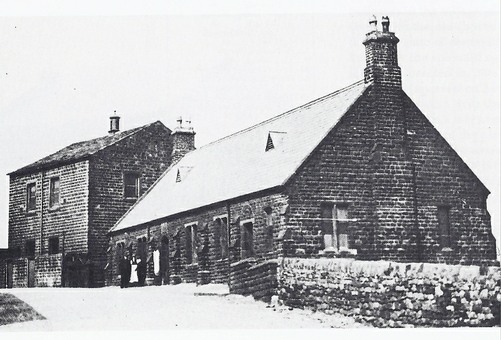 Victoria Street United Methodist
The corner stones for the new chapel were laid with due ceremony on Saturday 15th April 1865 with the first service being held a year later. The chapel replaced the Methodical Piazza located adjacent the railway arches and was next to the chapel school. The chapel continued in use for many years until reductions in congregations and structural problems led to its closure in the early 1980s. It was demolished in 1985 with the site being used for Littleborough nursing Home.
Both Church St and Victoria St Methodist schools built schools which were ultimately absorbed by the Blatchinworth and Calderbrook Board School and closed a few years later when the Central School was built. Not everyone was happy with the state's involvement in children's schooling.